When it comes to healthcare, every moment counts. In today's digital age, a telemedicine app development company in the USA plays a crucial role in making healthcare accessible, convenient, and user-friendly. But it's not just about creating an app—it's about creating an experience. That's where user experience (UX) in healthcare app development comes into play. In this blog post, we'll dive deep into the importance of UX in healthcare app development, and how it can make or break the success of your telemedicine application.
UX in healthcare app development is about making the patient experience as seamless as possible. That means focusing on intuitive navigation, easy-to-follow instructions, and a streamlined user interface that allows quick access to information and features. It also means doing research on best practices when it comes to medical information management, privacy policies, and other regulations.
Understanding User Experience (UX) in Healthcare App Development
User experience (UX) in healthcare app development refers to the overall satisfaction level of users when they interact with your app. It's about ensuring that your application is intuitive, responsive, and accessible to all types of users—from tech-savvy to those who might not be as digitally literate.
UX includes factors such as user interface design, user flows and navigation, information architecture, and usability testing. It also involves creating a seamless onboarding process, leveraging technology to provide a personalized experience, and using data analytics to track user engagement.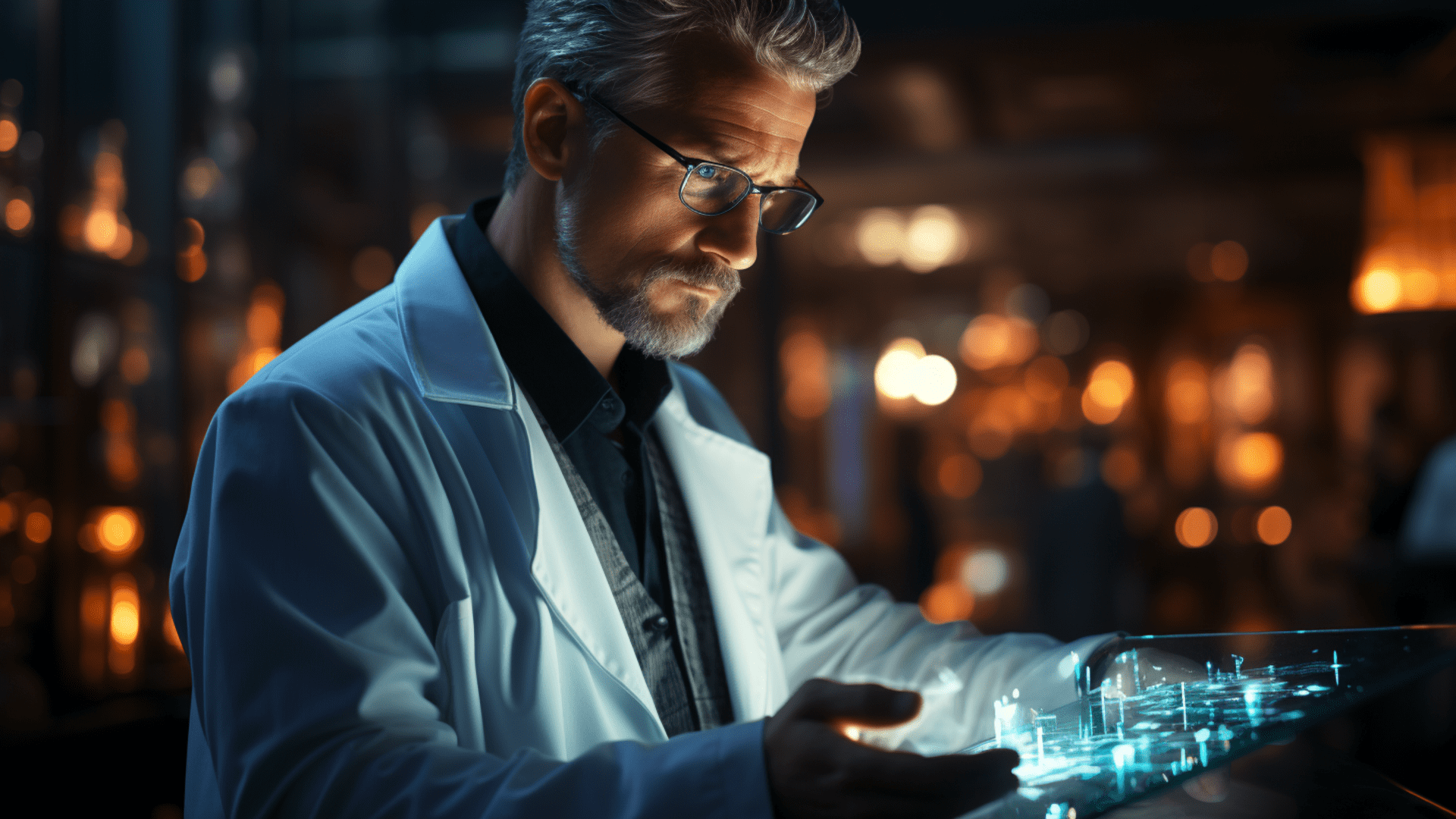 Top UX Design Principles for Healthcare Apps
When designing and developing a healthcare app, UX should be given priority. Here are some essential UX design principles to keep in mind:
Focus on the user experience. Put yourself in your users' shoes and create an intuitive app that makes their lives easier. Think about their needs and wants when you design the application.
Use simple navigation. Keep the menus straightforward and avoid overwhelming your users with too many options.
Utilize visuals to create a more engaging experience. Visuals can help emphasize key points, break down complex information, and make an app more attractive.
Make use of technology for personalization. Leverage technology such as AI to provide personalized experiences based on user data.
Consider accessibility and usability. Make sure your application is accessible across all devices and platforms and usable for users of varying levels of digital literacy.
In conclusion, a telemedicine app development company is pivotal in transforming healthcare delivery by leveraging technology to create user-friendly applications. A keen focus on user experience in healthcare app development can significantly enhance the acceptability, usability, and, ultimately, the success of a telemedicine application. Paying attention to factors like intuitive design, simple navigation, engaging visuals, data-driven personalization, and overall accessibility can truly revolutionize the digital health space.
Remember, it's not just about creating an app; it's about creating an experience that truly makes a difference in people's lives. Suppose you're a telemedicine app development company or planning to find one. In that case, recognizing the importance of UX in healthcare app development is a stepping stone to making healthcare more accessible and effective.